Ruben is very boring. Smells bad. It does not work. In addition, it is messy. Anyway, that is a bore. He once had a girlfriend, but left him that very afternoon. What a pringao. He says he lives better like that, alone.
He once went out into the street. As he played all day to a game of zombies, he began to chase people. Everyone thought he was crazy.
You are now in the asylum. Poverty.
Natalia Verdejo, 5th of Primary, wrote:
Today I had before my eyes beautiful purple flowers, white and cream.
I was thinking of taking one of them for my mother; but ... little by little, as the light entered, I became aware of one thing ...
I was sitting on the couch looking at my curtain! > Nadia Azcutia, 5th of Primary, wrote:
The sun is beautiful, the sun is very large and I always see it bright, brilliant.
It gives a lot of heat, because it's a fire, so it warms the whole world.
I love you so much,
I can not see you crying, crying.
He always tells me,
at dawn:
Girl hold my soul
I can see you. Verdejo, 5th grade, wrote:
On one of my trips to Holland, I was fascinated by the impressive flower markets. What struck me most was the variety of tulips: there were multiple colors.
This made me curious about how they grew them, and the next day I decided to go to a field. When I got there, I saw many people, all very sheltered by the humidity and the cold. Women wore handkerchiefs and hats, and men only wore hats. In one hand they wore scissors; while with the other, they picked the flower, cutting it to ground level to leave the long stem.
As I was about to enter, I saw in the doorway a huge container full of empty tins of boats and many multi-colored brushes, though with few hairs.
Once inside, my surprise was immense: there were as many people as in the country; but they were busy painting the petals of the tulips.
Then I explained why they were so many and varied colors: it turns out that they decorated them at their whim.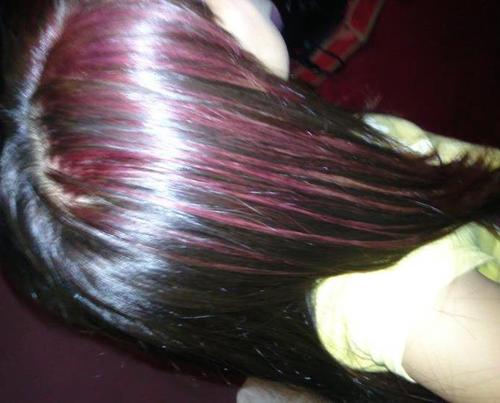 Vivian vazquez @_vivianvazquez
From that I started to grow daisies and I painted the colored petals.
In fact, they were very kukis!
Adrián Pérez and Elena Heras, 5th grade, wrote :
Carnival is a party in which everyone dresses up and has a great time. It's only two days; but people enjoy it as if it were a whole year. I noticed a boy dressed in Spiderman and ... I thought he was super cool! Then, apart from that child, there were many more people that I also liked.
You know? I think this party is my favorite because of the joy and the spectacle that is in the streets.
Okay, okay ... Here comes the good story, which was what happened to my friend Victor and me :
We saw a man who was imprisoned and we found it very realistic. But the police followed. We began to think, and, Victor and I realized that he was a real prisoner, that he had escaped from the jail that was just around the corner.
>
Miguel Manzano Yugo, 5th grade, wrote:
One day, Juan was so quiet at home, while on the street it was raining. Suddenly, it stopped raining and the rainbow appeared. John did not know what those colored lines were. He asked his roommate, but did not look into his face or open his mouth. Little by little, the rainbow was disappearing and Juan jumped out of his house and ... in a few seconds he suffocated. Juan did not remember that he was a fish.
All night, he was screaming outside. The next morning, the neighbors gathered and made a plan: to stay awake in their rooms, and when that cry rang for the first time, to leave all one.
So it was. They went out into the street and discovered that ... It was a parrot, it was saying "Hello"! And since they did not care, he decided to scream louder and more serious.
Some time ago, about 20 years or so, I met an African woman named Amelia Grifner.
Amelia had come to Spain to set up a company because she was an extraordinary engineer in the aeronautics field.
The problem was that, being black, nobody wanted to work with her. So, the poor woman had to go back to her country without a peseta (which in those days were pesetas) and without work ... As you can guess, they threw her out.
My teacher says do not leave me lead by appearances; which often make us wrong.
TEXT THAT HAS NO PREPOSITIONS: SOFÍA CAN NOT GET EYE. THE BLAME THE RUN. FEEL THAT IT COULD DO SOMETHING THAT WILL AVOID THIS CATASTROPHE.
EVERYTHING OCCURRED ON THE LAST MONDAY, A TERRIBLE DAY THAT SOFIA CAN NOT FORGET.
FEDERICO, A COLE CHILD WHO IS SOFÍA, WAS RIDING BICYCLE QUIETLY, WHEN HE FOUND IT SUPPORTED NEXT TO THE SEMAPHORE: > - HELLO!
- HELLO, SOFI! I WILL COME WITH YOU NOW.
And here I go. FEDERICO CRUSHED THE RED TRAFFIC LIGHT AND, A CAR WHICH HURTED IT.
NOW FEDERICO IS HOSPITALIZED GRAVEMENTE, AND SOFÍA CAN NOT LIVE FROM PAIN.
Top Stories
The cultivation by Alejandra Nieto on Prezi
In Nash, D.L. (Ed.), Flora of Guatemala - Part X, Number 4. Cucurbitaceae a Polemoniaceae. 4 (1): i-xvi, 1-855. National Autonomous University of Mexico, Mexico.
"Maderitas" by Lin
One painted it in light color and I made a design with an aged finish, in such a way that it emphasized the color turquoise. Then I added a little paper flower and decorated the hole in the aviary with black acrylic, giving light with white.
MOSS
They also live in conditions of sterility in the caves, even where light is reduced to a thousandth of the light outside. Only the so-called brush moss (Polytrichum frmosum) is used to make rudimentary brushes and brushes.
Velvet Affair
Bowie and fashion He pointed out repeatedly that the fashion was not of his special interest, that what he really wanted was "to see how his music sounded "But the wonderful relationship between style and Bowie is undisputed.
Article metrics for: Oxygen sensing in plants is mediated by an N-end rule pathway for protein destabilization: Nature: Nature Research
Croarray experiments have been deposited in the Gene Expression Omnibus database (http://www.ncbi.nlm.nih.gov/geo; accession number: GSE29187).
Asa Wright Nature Center is the heart of Trinidad & Tobago
One of the beautiful views on the way to Asa Wright We felt secure with our driver and tour guide. Asa Wright is about an hour and a half drive from the capital of Port of Spain .
Guatemala | Flyway Expedition: Exploring Maya Biosphere Reserve through Birding
Please consult your physician for additional information and recommendations based on your individual circumstances. Entry & amp; Exit Requirements U.S. and Canadian citizens must have a valid passport to enter Guatemala.
Oleaceae photos on Flickr | Flickr
Im Bann von Alcanar gibt is 10 dieser Bäume, 7 davon sind in der Nähe der Hermitage of Remei die dem Dorf gehört. The Ibers had trade relations with the Phoenicians and Greeks, they have been documented by the Romans.
KULTURITAS
In my house it was the custom that after eating an enchiladas day in the afternoon, the next day my mother would chilaquiles. The sauce is a dark red and although it has sweet ingredients, the sweetness is soft and delicious.
New York Giants Prepare for London Game on Sunday
Each player needs to forget about the rest of the team and make preparations that specifically suit their needs and attributes. It would be a mistake for the Giants to get so caught up in the logistical issues that they forget the purpose of their trip.