Quickly, what is the largest organ in your body?
You may be surprised to know that it is the skin and you probably do not even consider it an organ. Regardless of what you think about it, your skin is very important. It covers and protects everything that your body has inside. Without the skin, the muscles, the bones, and the organs of the human body, they would not be in their proper place but dispersed without any order. The skin keeps all these elements together. The skin also:
Protects our bodies Helps our body maintain the right temperature Allows us to have sense of touch li>
Do not ignore your epidermis
The skin is made up of three layers, each with its corresponding important parts. The outer layer is called epidermis .
The epidermis is the part of your skin that you can see.
Watch your hands for a minute. Even if you do not see any activity, your epidermis is working painstakingly. At the base of the epidermis new cells are developing.
When the cells are formed, they begin to move to the surface of your epidermis. This tour usually lasts from two weeks to a month approximately. As the new cells continue their upward movement, the more mature cells die and reach the surface of your skin. The skin that you see in your hands (and the rest of your body) is really an accumulation of dead skin cells.
These mature cells are strong enough to cover your body and protect it. But they only remain in your body for a short period of time. Briefly, they are released from your body in the form of flakes. Although you can not see this process, every minute of the day we lose approximately 30,000 to 40,000 dead cells from the surface of our skin.
And what about the remaining five percent? These cells are responsible for developing a substance called melanin . Melanin gives the skin its characteristic color. The darker your skin, the more melanin you will have. When exposed to the sun, this approximate 5 percent of cells in your skin develop additional melanin to protect you from sun exposure to ultraviolet rays from the sun or UV rays.
That's why you skin gets a tan if you spend a lot of time exposed to the sun. But even though melanin is a powerful substance that protects you, you can not do it all on its own. It is advisable that you use sunscreen, clothing that protects you, such as a hat, to prevent painful sunburns. Protecting your skin right now can help you prevent skin cancer when you are an older person.
The dermis is below the epidermis
The next layer of your skin, under the epidermis , is the dermis . You can not see your dermis because it is hidden beneath your epidermis. The dermis contains nerve endings, blood vessels, sebaceous glands, and sweat glands. It also contains collagen and elastin, resistant and flexible substances.
The nerve endings in your dermis are responsible for communicating how you feel the things you touch. These endings work with your brain and your nervous system so that your brain receives information about what you are touching. Is it what you feel the soft hair that covers the body of the cats or the rough surface of your skateboard?
Your dermis also contains numerous blood vessels which keep your skin cells healthy by giving them the oxygen and nutrients they need to get rid of impurities. It is difficult to see these blood vessels in children, but you may identify them by observing the skin of your grandparents. As the dermis matures, it becomes thinner and easier to see through.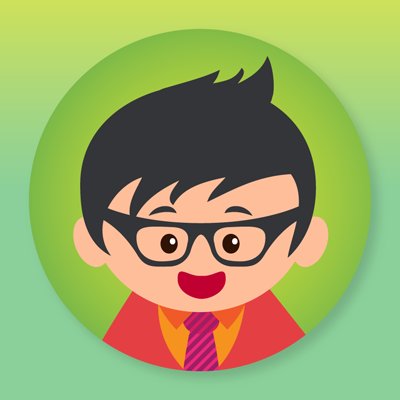 Tomás Balmaceda Verified account @capitanintriga
In the dermis also are the glands that secrete fat. These glands are also called sebaceous glands and are always producing sebum , the natural oil of your skin. This rises to the surface of your epidermis to keep your skin lubricated and protected. Sebum also makes your skin water resistant - while the sebum is present, your skin will not absorb water to soak up.
You also have sweat glands in your epidermis. Although you can not feel it, you're sweating a little bit all the time. The sweat comes out through the pores, the small holes that allow the sweat to leave your skin. When tallow and serum make contact, they form a protective barrier that can be a bit sticky.
A very easy way to see this adventure in action is to catch a pin with your own fingers. Then wash your hands with plenty of water and soap and thoroughly dry them. Now try to grab the pin again. This time will not be so easy because the sticky barrier of your skin will no longer be there, but do not worry, it will soon return, as your sebaceous glands take care of developing a little more of that sticky substance.
The third layer is subcutaneous fat
This layer of skin is where hair is also born. Each hair in your body grows through a small duct in your skin called follicle . Each follicle has its own roots in the subcutaneous layer which continue through the dermis.
You have follicles covering your whole body, except for your lips, the palms of your hands, and the plants. your feet. Also, you have more follicles in some parts of your body than in others, you have more than 100,000 follicles in your head only!
The follicles in your hair depend on your sebaceous glands so your skin is shiny. Connected to each follicle of your skin in the dermis layer, you will find a small sebaceous gland that secretes sebum in the hair.
Your skin can help you if you feel that you are very hot or cold.
. Your blood vessels, your hair, and your sweat glands cooperate to keep your body at the right temperature. If you had to run in the heat, you could end up with excess heat in your body. And if you play outside when it's very cold, your internal temperature may drop. Anyway, your skin can always help you.
Your body is very intelligent. Learn how to keep your temperature right at just 98.6 degrees Fahrenheit to keep you and your cells healthy. Your skin may react to messages sent by your hypothalamus, the brain's internal thermometer. If you have been running on a hot day, your blood vessels receive the signal from the hypothalamus to get rid of the heat of your body, and do so by supplying warm blood very close to the surface of your skin. This is the reason why sometimes your face becomes red when you run around.
of body heat in the air. The hotter you are, the more sweat your sweat glands will produce. Once the sweat comes into contact with the air, it evaporates (this means that it changes liquid to vapor) of your skin, to refresh you.
And what happens when you are ice skating or sliding on snow? When you are cold, your blood vessels prevent your body from losing heat and constrict as much as possible (this means they get smaller) and keeping warm blood away from the surface of the skin. You may notice small lumps on your skin. Most children call this type of goose bumps, but the sophisticated name of this process is pilomotor reflex . The reflex causes many tiny muscles called erector pili muscles to pull your villi (the pellets of your skin) so they can remain erect.
Top Stories
Professional Audio
His facet of cantautor - that has taken to him to have two discs in the market - developed it in Granada. Its support is the string instruments, guitars, bandurrias, laudes ... but also the percussion ".
Word of the Day: & quot; green & quot; | SpanishDict Answers
Please encourage everyone with a vote Guidelines : At least 5 words long, but do not write a paragraph either. Use today's Word of the Day in your own Spanish sentence (and include the English translation as well).
Crystalline Cave
It means the sickness of a species that has forgotten its true nature is becoming acute in order to produce a cure. Whichever way you go bang into your own unresolved issues, your own leftover karma, your own unfinished business.
Botanical Garden of Guayaquil | Welcome to Guayaquil. Official tourist website of the city.
It has a botanical sample of numerous species of plants from Ecuador, particularly the tropical zone of the coast. Among the mammals there are: capuchin monkeys white, black; red mantle chic, and squirrel monkey.
José María Benítez: Guadiana river route: La Zarza-Embalse de Montijo
On reaching Merida, we cross underneath the Fernández Casado bridge, which has a colony of Vencejo real (Tachymarptis melba) . It is a small reservoir that retains the waters for the irrigation, reason why sometimes during the winter is quite dry.
Selection | Bulbs and More | Extension of the University of Illinois
Bulbs can be obtained primarily through three sources: mail order companies, local nurseries, and convenience stores. discount. If the spring bulbs are to be forced indoors, make sure they have been cooled beforehand, otherwise they will not give flower.
Layanan Jasa SEO
Uniknya, pernyataan tersebut tidak ditujukan bagi smartphone keluaran tahun 2015 ini, melainkan untuk tahun 2016 mendatang. OnePlus 2 sendiri bakal dirilis untuk pertama kalinya pada 11 Agustus mendatang di AS, Kanada, India, Eropa, dan China.
Thalurania colombica - Wikipedia, the free encyclopedia
Its tail is rounded; mostly green near the body, with the lower half a dark blue color and white tips. She lays two white eggs in a nest of a plant fiber on a horizontal branch of 1 to 5 meters in height.
Boxing is in Need of a Major Shakeup
Fury however has proven he isn't ready to be the face of the sport after a series of erratic behavior since he won the belt. By the time Vitali Klitschko retires, there were no legitimate fighters challenging him or his brother for the heavyweight crown.
New York Giants Prepare for London Game on Sunday
Each player needs to forget about the rest of the team and make preparations that specifically suit their needs and attributes. It would be a mistake for the Giants to get so caught up in the logistical issues that they forget the purpose of their trip.